HELLO,
MY NAME
IS ETHAN
Quiet, discreet, practical:
The office phone booth
with a high level of sound
insulation for confidential
conversations.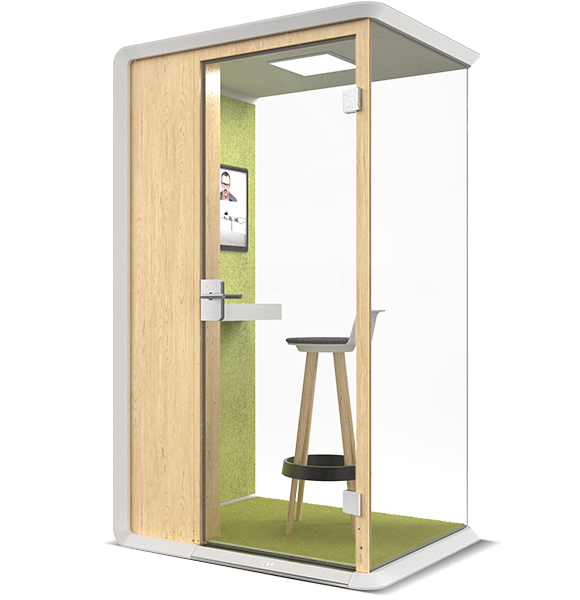 HELLO,
I'M
SARAH
aesthetically appealing
and communicative:
The office phone booth
that keeps you in touch.
Quiet zone in the office:
Our
CAP

office line

ETHAN, MIKE or STEVE? You need an office phone booth or a
meeting room, fast, clean and without any building work. CAP booths are available in standard sizes for 1, 2 or more people.
To buy or rent.
Custom-made:
1000 special solutions
We specialise in special! Let us make your dream project become a reality. Whether it's square, round, big or small: Your individual CAP booth fits perfectly into your office.
Contact us
Get in touch for more information, questions or individual offers.