A unique product as individual as you are
Fantasy becomes reality! CAP is the specialist for unique room solutions – and this is exactly what our flexible room-in-room concepts stand for. As large as you want, as long or wide, around the corner or with a passageway, with closed walls or full glazing: we use our individual booth modules to design and construct to your individual requirements.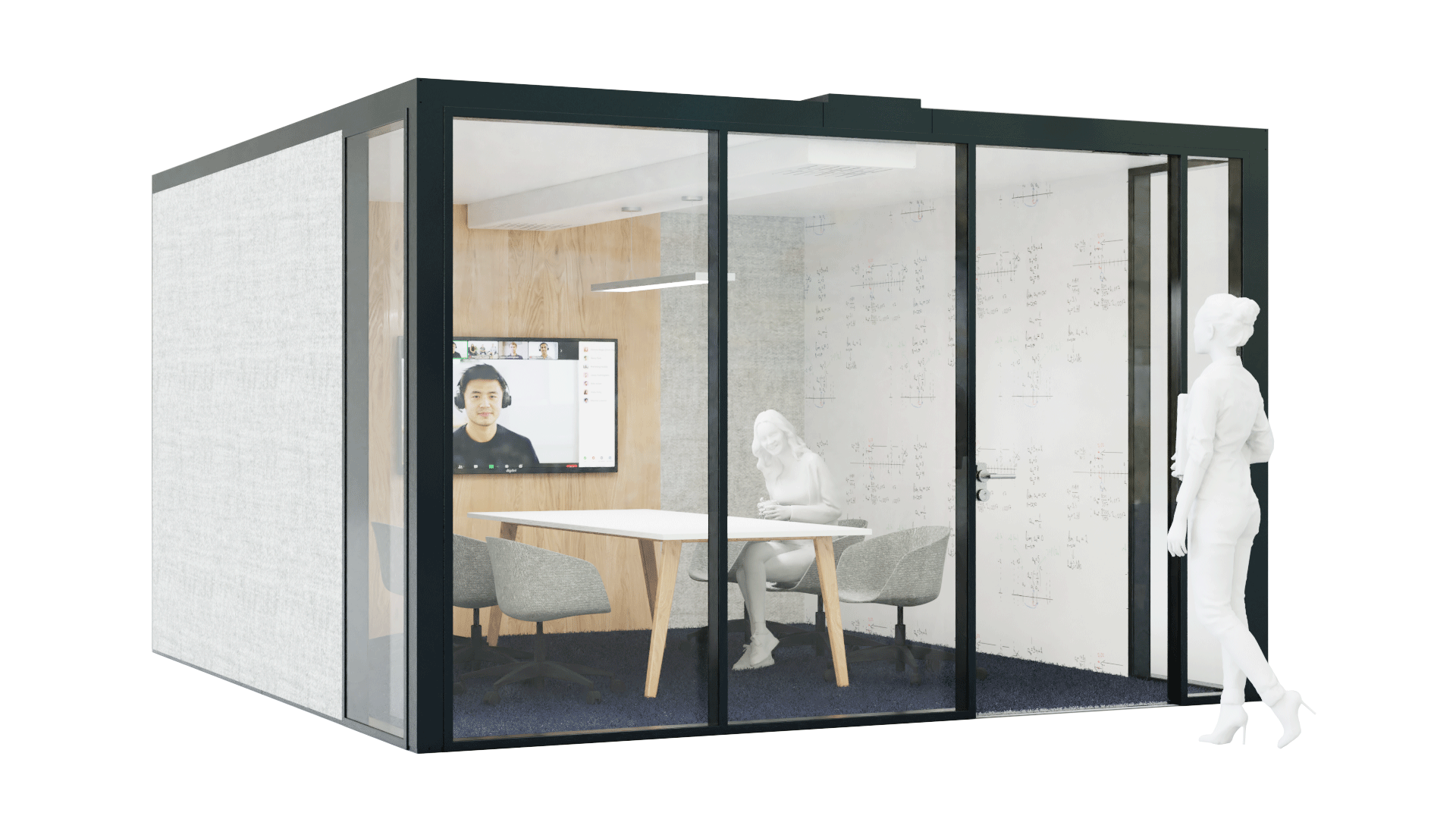 Anything goes! Unique is our standard. We are 100% oriented towards your space and your design requirements. Every booth started out as a unique item. Challenge us! We adapt the CAP room-in-room solutions to your needs.
Inspiration
A safe place for clarity of thought. Whether it's a meeting room or study corner: this lounge is an extremely flexible office module with automatic LED lighting. If desired, a generously sized whiteboard can be mounted on the rear wall to capture thoughts immediately. All walls are sound-absorbing and are used to reduce noise in the office.
A genuine room in room: this think tank has an integrated ventilation system and automatically activated LED lighting. Intelligent and solid modular design makes it possible to also produce the room in larger sizes. Let's create a new reality together.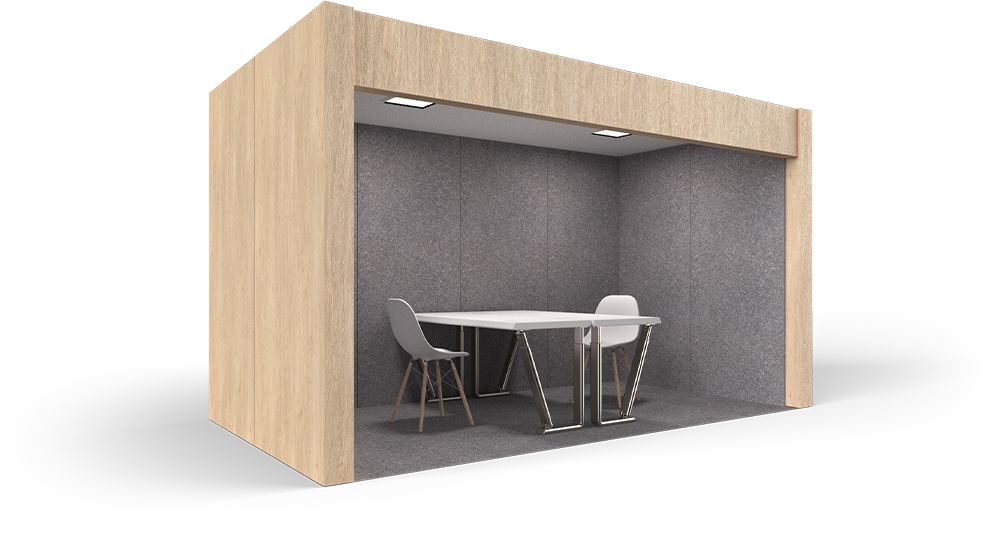 Contact us
Get in touch for more information, questions or individual offers.